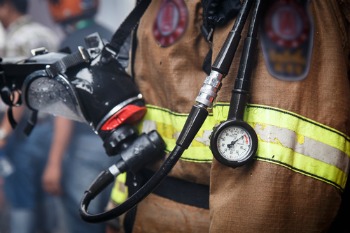 Fire and rescue services should remain under the control of Norfolk County Council, councillors have unanimously agreed.
The council's Communities Committee has voted to recommend the Police & Crime Commissioner (PCC) does not draw up a full business case to take over the governance of Norfolk Fire and Rescue Service (NFRS).
Councillors of all parties said an independent review failed to provide enough justification to change the way the fire service is managed.
Margaret Dewsbury, chair of Norfolk County Council Communities Committee said: 'NFRS is intimately integrated within many departments across Norfolk County Council including trading standards, highways and road safety so it makes sense that it continues to be part of the authority.
'The cost to tax payers, disruption to fire officers and time it would take to make changes to the governance would be considerable, whilst providing few or no benefits.
'We will respond formally to the PCC with strong recommendations that they do not proceed to a full business case and that NFRS continues to be governed by Norfolk County Council.'