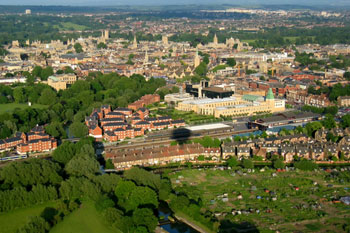 Oxfordshire County Council has appointed Grant Thornton to identify what new model of local government should be established in the county.
The accountancy firm will explore what new structure provides the best value for money while protecting frontline services, including a single unitary authority.
'I am convinced local government needs to change in Oxfordshire, and it is vital that we make the right decision to protect council services for the future,' said council leader, Ian Hudspeth.
'The key issue for me is not about structures but more about how we can join up services efficiently to provide the best possible services for the people of Oxfordshire.'
An advisory group will be set up to support the work of Grant Thornton, overseen by an independent chairman.
The review will include how reforms could deliver costs savings, improve local services and outcomes, provide more accountable leadership, drive economic growth and empower local communities.
However, in response councillor Matthew Barber, leader of Vale of White Horse District Council, said: 'It's a pity that Oxfordshire County Council chose not to join our joint and independent study that we launched three weeks ago. This would have saved tax payers' money.
'Our independent study has brought together seven district councils and is being carried out by leading and well-respected advisers Price Waterhouse Cooper. It is looking at all the options and is already engaging widely with stakeholders.'