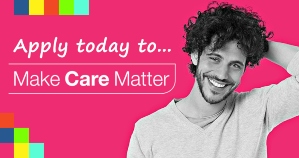 Sarah France-Gorton, head of resourcing solutions at North Yorkshire County Council, has written to business leaders urging them to share its recruitment campaign:
Dear Business Leader
North Yorkshire communities needs you (and your employees, friends and family too)!
During the coronavirus pandemic it is more important than ever that we keep people safe and supported across North Yorkshire's communities.
North Yorkshire is a place where looking out for friends and neighbours is part of daily life and kindness comes naturally. These values are what helps make the county such a special place to live, work and visit.
We know that people and businesses want to help their communities and we're encouraging people to either volunteer for their community or come to work for us on a casual basis.
We encourage all businesses to share our recruitment campaign with their staff, friends and family details are available at: https://www.northyorks.gov.uk/careandsupport
This could have mutual benefit for your business; if your business is experiencing a temporary downturn and staffs' income has reduced this could provide temporary income whilst you await your business activity returning to normal levels. Alternatively, you might have staff who due to the nature of their work cannot work at the moment and through the Job Retention scheme are 'Furloughed'.
If your business wanted to encourage staff to get involved please contact us; we would like the opportunity to discuss the possibilities with you, see how we can make this as easy as possible for you and your staff and celebrate the amazing support you are offering our emergency efforts.
The ways in which people can help by working for us may include;
Cooking meals and preparing snacks and drinks
General housekeeping
Driving to collect supplies, shopping and delivering vital equipment
Helping people to get washed and dressed or get ready for bed
Conversation and companionship and social activities – in person or by telephone or online
Helping with physical activity
Helping people to use technology so they can keep connected and keep well
Accredited counselling and therapeutic skills
Organisation, co-ordination and administration – getting things done!
As well providing vital support to the people of North Yorkshire, this is an opportunity to share great moments with our local communities, in a supportive and fulfilling environment.
Encourage your staff, friends and families to make a difference to someone's life and support your community in these most critical of times.
Encourage them to apply now at https://www.northyorks.gov.uk/careandsupport
Follow, like and share our social channels:
Facebook - https://www.facebook.com/nyccjobs/
LinkedIn - https://www.linkedin.com/showcase/jobs-at-north-yorkshire-county-council
Twitter - https://twitter.com/nyccjobs
As well as working for us, we encourage people to volunteer in the following ways:
1. Firstly; prioritise support to friends, family and neighbours' ensuring that they are safe and have the vital support that they require.
2. Support community and national volunteering groups or charities; there are literally thousands of volunteering groups, search online for groups local to you. You can also search by the type of volunteering you are interested in (i.e. counselling support). You might find North Yorkshire Connect, the community directory useful to find groups and activities at or volunteering in North Yorkshire
3. Support local community support organisations: There are 23 community support organisations across North Yorkshire contact customer contact centre to find out more
We hope that you are inspired to support us – thank you in advance.
Yours sincerely
Sarah France-Gorton
Head of Resourcing Solutions
sarah.france-gorton@northyorks.gov.uk