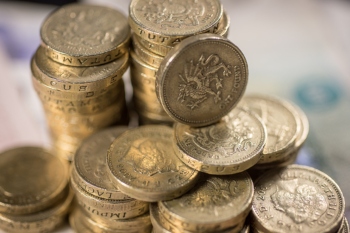 County leaders have warned council tax bills would have to rise by almost a quarter over three years to get close to eliminating their deficit.
Finance spokesperson for the County Councils' Network (CCN), Cllr Carl Les, said increasing council tax to make up the funding shortfall would be 'unacceptable and unfair for hard-pressed residents' but warned the alternative was 'major service cuts'.
Council tax rises of this scale would mean the average Band D bill could reach as high as £2,680 in some areas, with every county levying a charge of at least £2,200 and an average of £2,386 per year.
The warning comes with the Treasury thought to be considering proposals to allow local authorities to levy higher council tax bills to address their shortfalls without the need for a referendum.
New local government secretary Michael Gove is understood to be more relaxed about social care precept rises than his predecessor Robert Jenrick.
Nothing has been confirmed, with a final decision unlikely before the week of the Budget and Spending Review.
A CCN spokesperson said: 'Unless the chancellor can provide a substantial injection of funding for local authorities over the next three years in this month's Spending Review county leaders say they face the unenviable decision of making major cuts to services as an alternative to proposing heavy council tax rises.'
New analysis published today by the Institute for Fiscal Studies said English councils will need billions more from the Government and big tax rises to maintain services and pay for social care reforms.
Cllr Les added: 'The Government's levelling up agenda must begin with making public services adequately funded.'