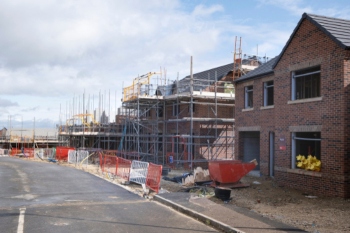 County councils are facing 'excessive' pressures on their infrastructure due to housing development, according to a new report.
The County Councils Network (CCN) is calling for strategic planning to become a formal part of the planning system to ensure local infrastructure can be properly planned for and financed.
It said this model encourages local authorities to work together through an 'accountable strategic planning body' that would set out a vision for their area and match housing and regeneration with the right infrastructure.
The CCN argued this model could be piloted through county devolution deals in the short-term.
A survey as part of the report shows two-thirds of county councils are facing 'excessive' pressure on roads, health centres, schools, and public services due to new developments.
Cllr Tim Oliver, chairman of the County Councils Network, said: 'The present fragmented system not only makes more difficult to build the right homes in the right places, but it does not allow us to properly plan for and finance infrastructure. As a result, many of us are facing severe pressure on our roads, health services, and schools because of development.
'With the government reconsidering its planning reforms, and ministers looking to agree several county devolutions deals across the country, there has never been a better time to implement strategic planning arrangements. Failure to do so could only intensify the pressures on infrastructure that we are all experiencing in our areas.'