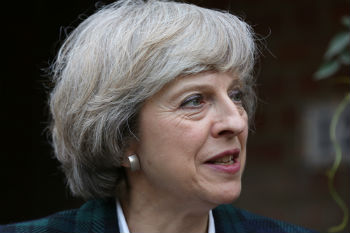 Council chiefs have welcomed the Government's decision that the local housing allowance (LHA) freeze will not apply to supported or social housing.
Speaking during Prime Minister's Questions yesterday, Theresa May said that the change in policy would be part of Whitehall's response to a consultation on the future funding model for supported housing, which will be published next Tuesday.
'I can also say today that as part of our response to the review we will not apply the local housing allowance cap to supported housing,' she said.
'Indeed, we will not be implementing it in the wider social rented sector, and the full details will be made available when we publish our response to the consultation.'
Responding to the announcement, Lord Porter, chairman of the Local Government Association (LGA), said: 'It is great that the Government has listened to our call for the local housing allowance rate not to apply to social housing, including supported housing.
'This will provide some crucial certainty for councils and their partners to provide housing for some of the most vulnerable people in our society, and to invest in improving and building more affordable homes.'
The Government had planned to base rent allowances for supported housing tenants on rates used for claimants in the private rented sector. The LHA is used to calculate the latter.
However, these plans have been widely criticised.
Last May, the Work and Pensions (WP) and Communities and Local Government (CLG) Committees published a report which called for the proposals to be 'scrapped'.
They warned the reforms would discourage providers from investing in certain areas due to uncertainty about the levels of funding that would be available, with the result being 'a disparity between the supply of homes and services across the country.'
A survey of 69 housing associations last August by the National Housing Federation (NHF) revealed the proposed changes had caused an 85% drop in new homes for the most vulnerable. They fell from 8,800 to 1,350 units.
Speaking yesterday about the PM's announcement, Clive Betts, chair of the CLG Committee, said: 'The Government's proposals had caused considerable concern and I welcome the Prime Minister's announcement today that the Government will not apply the Local Housing Allowance (LHA) rate to Supported Housing.
'Our joint report told the Government that the LHA rate was "an inappropriate starting point for a new funding mechanism" and a serious threat to the future viability of the sector.
'We look forward to seeing the full details of the Government's new funding proposals when they are published next Tuesday.'
Terrie Alafat of the Chartered Institute of Housing (CIH) also welcomed the news saying the scrapped proposals had 'put homes for some of the most vulnerable people in our society at risk.'
She also warned that applying the cap to the wider social housing sector 'risked putting social housing out of reach for younger people in particular in many areas.'