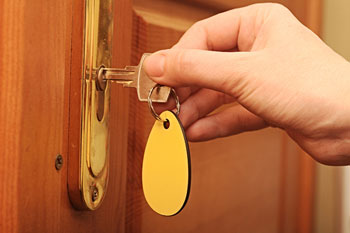 A council has come under fire after it failed to inform two homeowners about restrictions affecting their ex-council properties.
The two homeowners struggled to sell their properties after discovering they could only be sold to people living in a specific area. The Local Government Ombudsman (LGO) said South Oxfordshire District Council failed to inform the homeowners it was enforcing the local restriction.
The ombudsman also said the council had not checked if the homeowners themselves were entitled to buy the properties, which had previously been sold under the Right to Buy scheme.
'Selling a home is a stressful time for most people, but in these two instances South Oxfordshire Council made the moving process all the more difficult because of the historic restrictions they were now enforcing on the properties,' said Local Government Ombudsman, Dr Jane Martin.
'I have found no evidence that the council made an active decision not to enforce the restrictions when the homeowners bought their properties, and officers should have properly informed the sellers and buyers' legal representatives when they made enquiries.'
The LGO is calling for the properties to be revalued to find out if they were sold at a reduced rate because the restriction was enforced. It said the council should pay half the difference if this is the case, as well as provide compensation for the two complainants.
The council said if had used its discretion not to enforce the restriction until 2013, and it was the responsibility of the homeowners' solicitors to inform them of the restrictions.
A spokesperson for the council said: 'We are reviewing our procedures and will take the recommendations to cabinet to consider at the earliest possible opportunity.'