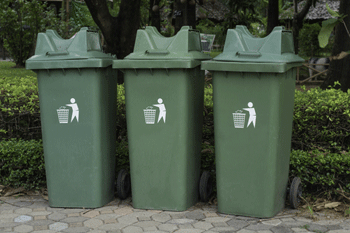 Councils are calling for a series of new measures to help boost recycling rates.
The Local Government Association (LGA) is calling for clearer labelling on product, higher changes for hard to recycle products and for producers to pay the full cost of disposing of their waste.
The LGA warned many recyclables are ending up in landfill as labels on packaging are often 'unclear and conflicting'.
Research by one council found more than 40% of household rubbish it sends to landfill could be recycled.
Cllr David Renard, LGA environment spokesman, said: 'Councils want to increase recycling rates. Clearer labelling and increased charges for hard to recycle products would help councils, manufacturers and the public be part of a vital recycling revolution.
He added: 'If we are serious about improving recycling rates, then the next government needs to commit to reforms that ensure producers pay the full cost of recycling packaging. More importantly, manufacturers need to reduce waste at the point of source to stop unnecessary and unrecyclable material becoming an issue in the first place.'