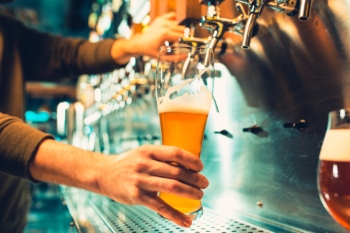 Council leaders have called for the power to take public health into account when deciding whether to grant licences to protect communities from harm.
The Local Government Association (LGA) is calling for the Licensing Act to be updated to include a public health objective and for powers to take action against premises that fail to protect the health of their communities.
This would mean councils can assess if new premises could exacerbate an existing public health issue, such as alcohol-related hospital admissions.
The LGA is also calling for councils to have greater access to NHS data, including hospital admissions and ambulance call-out details, to assist decision making.
Cllr Nesil Caliskan, chair of the LGA's Safer and Stronger Communities Board, said: 'New licensing powers to protect and improve public health would allow councils to fully take into account the social and health impacts on their local communities as well as help reduce NHS costs.
'Councils do not want powers to refuse every application. But being able to consider the public health impact of new licensed premises would allow them to take a more balanced view in line with their other priorities such as creating vibrant and safe town centres and protecting people from harm.'