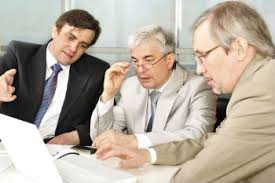 Councils have been urged to 'embrace scrutiny' of their spending decisions in new guidance issued by the Government.
The statutory guidance stresses the role of scrutiny committess in holding councils to account over local decision-making.
It tells councils to share any information asked for by their scrutiny committee even if it can't be shared in public, and to consider if companies delivering services for councils should be required to supply information as well.
Local government minister, Rishi Sunak, said: 'Scrutiny committees form an integral part of the work of councils in delivering services by acting on behalf of residents to hold councillors and staff to account for the important decisions they make.
'That is why I have set out new guidance to ensure authorities and residents can reap the benefits of effective scrutiny, by instilling a culture that welcomes challenge.'
The guidance has been welcomed by the sector's ombudsman. Michael King said: 'By understanding how their authority responds to - and learns from - complaints, scrutiny committees will be better placed to identify possible areas that might warrant a more detailed examination and ultimately help improve services for all residents.'