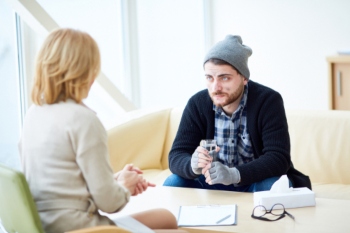 Personalised support from councils could help twice as many people stay in employment, a new paper has argued.
The Centre for Homelessness Impact (CHI) is urging local authorities to provide personalised employment support to stop more people from becoming homeless. It said that this system has proved successful in the US and Europe, with people taking part being twice as likely to maintain employment.
It is calling for Homelessness Employment Pathways to be incorporated into statutory homelessness guidance and for 'rigorous' evaluation to test the programme in different context and scale as appropriate.
Dr Ligia Teixeira, founding CEO of the CHI, said: 'An evidence-based approach to individual placement support could have a profoundly positive impact on someone's ability to gain and maintain employment.
'By incorporating employment support into their homelessness services, local authorities stand to significantly improve outcomes for people at risk of, or experiencing, homelessness in their borough, as well as saving the local authority money in the longer term.'