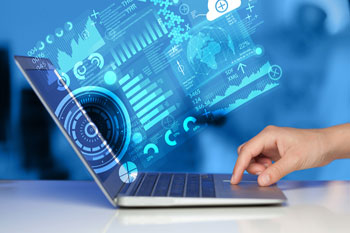 Local authorities must become more creative in their use of technology and more collaborative with both their citizens and other organisations in order to prepare for the future, report says.
Published today by the New Local Government Network (NLGN), Tomorrow's Places warned the time and expertise needed for councils to make the most of the new capabilities technology can bring is 'not always present'.
Acknowledging that the local government sector is facing an overall £5.8bn funding gap by 2020, the report called for more investment and planning in the available technologies in order to reduce demand on services and improve the sector's approach to dealing with problems.
Commenting on the report, president of the Local Government Association (LGA) Lord Kerslake said: 'In a time of quite considerable challenge and change, it is important for us to recognise the power of technology and the role it can play in transforming the future of places.
'If the greatest potential of smart capabilities is to decentralise then this must be harnessed by councils and their partners across the local public, private and third sector to lay the foundation for communities which are more empowered.'
It recommended local authorities create a much more open platform for data sharing between one another, the private sector and the third sector to better enable collaboration.
The report also said councils should work towards the greater personalisation of data ownership in contracts, allowing individuals to have control of what information they create and can share.
Hackathons should be used to generate ideas and explore where new data relationships could be beneficial, NLGN suggested. And councils should engage with peer networks which allow them to share stories of best practice, but also of failures and mistakes.
'This report provides valuable insight into the ability of smart, technology-led solutions combined with cross sector working to allow local authorities to optimise their resources and deliver services more efficiently,' said Wilfrid Petrie, CEO of ENGIE in the UK & Ireland.
'Adopting such a collaborative approach will assist in the delivery of place-led service provision, meeting both today's needs and tomorrow's challenges whilst also strengthening the link between people and their communities.'