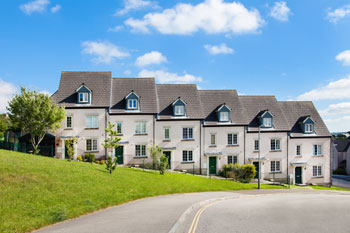 A third of councils in England are supporting community led housing development in a bid to tackle the housing shortage, new research has revealed.
A freedom of information request, conducted by the National Community Land Trust Network, found at least 208 public sites have been sold or leased to community led housing groups.
One in six councils have policies in place to support community led housing, while one in three have awarded grants or loans to such groups, the research also found.
Tom Chance, director at the National Community Land Trust Network, said: 'Our research highlights the growing interest in community led housing in local government. With budgets stretched more councils are looking for new ways to solve local housing problems and help their neighbourhoods prosper.
"It's fantastic to see that one-third of councils of all political colours have now used either policy, grants, loans or land disposals to help community projects to succeed. While some see this as a distraction or competition with their own housing plans, more are seeing how community led approaches can complement and strengthen other aspects of their housing strategy.'
Figures suggest 5,000 new community led homes will be built in the next five years.