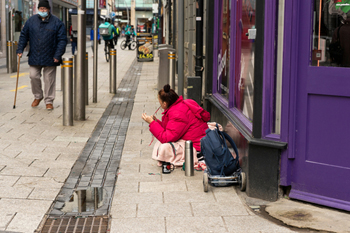 Councils in Wales will receive £30m funding over the next five years to help use private housing to prevent homelessness.
Under the Ending Homelessness Action Plan, the new funding pot will enable local authorities to lease private properties in return for a rent guarantee and funding to improve the condition of the property.
The move will provide tenants with long-term tenures of between five to 20 years, alongside additional services such as mental health support or money management advice.
Liz Green, consultant in public health, policy and international health at Public Health Wales, said: 'The need for security in relation to having, and keeping, a home and being surrounded by a safe and consistent home environment, and its impact on both physical and mental health and well-being has long been recognised. During times of uncertainty, such as in the COVID-19 pandemic, a home can provide a secure and stable base for individuals and households in order to help them live and work through and ultimately recover from the pandemic and its effects.
'The action plan will be timely for tackling inequalities, particularly those exacerbated by the pandemic.'
The plan also makes clear the need to prevent the problems that lead to homelessness from happening in the first place.
Jon Sparkes, chief executive of Crisis, said: 'This plan rightly recognises that the work done to ensure no one is left out of support must continue, as must the joined-up approach across services in ending homelessness as a public health issue. It shows how we can put the measures in place to prevent homelessness wherever possible and respond as quickly as possible when people lose their homes.'
Photo: GarethWilley / Shutterstock.com