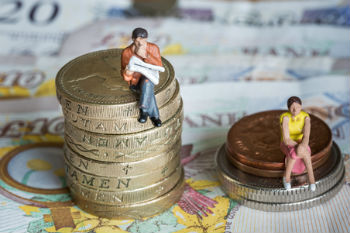 Local government leaders have pointed to the high proportion of women in in lower-paid part-time jobs as the main reason for the differences in average rates compared to men.
Final figures collected by the Government Equalities Office show the 'gender pay gap' among councils is an average 5.4% - although this is less than half the 12.3% reported for organisations from all sectors.
The figures give a mixed picture, with a third of councils paying higher median average hourly pay rates to women than men.
North Hertfordshire district council, which had the biggest median gender pay gap at 34% said nearly two-thirds of its top roles were taken by men while women dominated the lowest-paid roles including administration.
The official figures give a more mixed picture with women at North Hertfordshire making up about half the employees in the two highest-paid quartiles, while more than 5% of females overall received bonuses compared to less than 2% of men - and women's bonuses were on average more than 10% higher than those paid to men.
A spokesperson for the council said: 'Many of these jobs are part-time and/or are suitable for flexible working which makes them attractive to women with caring responsibilities.'
Arun DC in West Sussex, which had a high mean average gap although its more representative meian figure was much lower, said: 'We accept that the gender pay gap at Arun District Council is larger than typical for local authorities, however there are a number of factors which influence the figures.
'We pride ourselves on being a flexible employer and have a large number of female employees in part-time roles - 89% of our part time workforce.
'The number of females occupying part-time posts as opposed to males within the same pay range (S2 to MG2) is 93%, although it should be made clear that these roles are not aimed solely at females.'
It added: 'We fully accept that there's work to be done so alongside publishing our pay figures on our website, we've also prepared an action plan for how we can address the gender pay gap.'
The Local Government Association said a lot had already been done to address the problem.
A spokesman said: 'Councils have done much to address gender pay disparities through fundamental reviews of pay and grading structures.
'From 2004 onwards, following a national pay agreement, councils dealt systematically with the issue of equal pay between comparable jobs through pay audits using job evaluation. As a result, very few councils have ongoing equal pay cases.
'We believe that while more progress has been made in local government than in many other sectors, we cannot be complacent.'