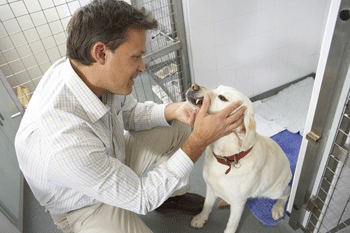 Local authorities are among the winners of a record number of awards for animal welfare.
The RSPCA has announced a total of 126 Community Animal Welfare Footprint awards - up from 114 last year.
Categories included stray dog provision, contingency planning, housing provision and animal welfare principles.
The scheme was launched in 2008 and is supported by the Local Government Association, the Trading Standards Institute and the Chartered Institute of Environmental Health.
Cllr Nick Worth of the LGA's safer and stronger communities board, said: 'The LGA is delighted to support this year's awards. The Community Animal Welfare Footprints offer an excellent way for the local government sector to share good practice on animal welfare.'