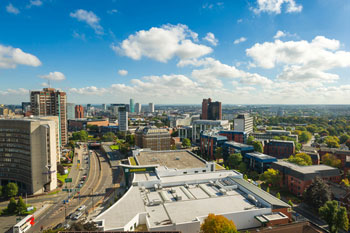 Councils are taking steps to ensure their communities and local economies are more inclusive post-Covid-19, a new report has revealed.
Published by IPPR North for the Local Government Association (LGA), the report outlines how councils are rebuilding local economies in a way that benefits all communities.
This includes linking hard-to-reach groups with employment opportunities, procuring more local products and services, and creating apprenticeships for local people.
Sir Richard Leese, chair of the LGA's City Region's Board, said: 'The inclusive economies agenda is a key priority for councils and as we begin to consider the type of world we want to see after this deadly virus, councils' role as place-shapers will assume greater importance than ever before.
'We need to think radically about how we ensure the future proceeds of any economic reboot and growth benefit the hardest to reach. Now is the moment to re-build our communities, stabilise our local economies and ensure no one is left behind.'
Writing in The MJ, researcher at IPPR North and author of the report Marcus Johns said: 'Our research has shown many examples of innovative practice, with lessons for how local authorities can build their own approaches. Councils have substantial influence over their local economies, via their levers as direct employers, spending power, regulatory orbit, assets, and soft power.'