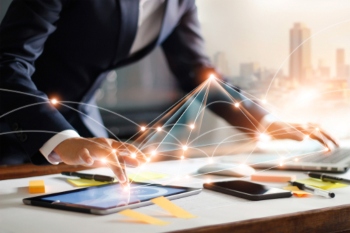 Local authorities are being urged to apply for funding that can help them improve local and regional digital connectivity.
The Local Government Association's (LGA) Digital Connectivity programme will see several councils chosen to receive £20,000 to better meet the needs of their residents, improve productivity and their livelihoods through connectivity innovation.
Currently, 610,000 homes and businesses in the UK cannot access a decent broadband connection, while only 67% of UK landmass receives 4G coverage from all operators.
The Digital Connectivity programme will help councils create environments to test and develop innovative technologies and services to improve the lives of their communities while modernising ways of working and living.
'Councils are best placed to help their communities get through the coronavirus pandemic,' said Cllr Peter Fleming, chairman of the LGA's Improvement and Innovation Board.
'The Digital Connectivity programme, which is part of our sector-led improvement offer, is helping all councils to provide vital services for residents who don't have access or confidence to use digital platforms.
'As COVID-19 is causing more families to work and educate from home, it is more important than ever that all households have access to good, reliable broadband.'