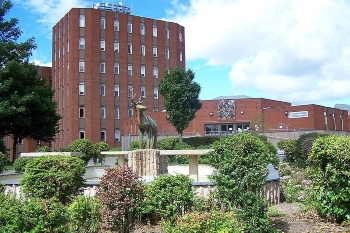 Two district councils are expected to draw up plans for sharing a single leadership team.
Stafford BC and Cannock Chase DC appointed Tim Clegg as joint chief executive for an initial 14 months in June and concluded the arrangement had 'proved to be effective as a concept'.
However, the councils also found it was 'not sustainable in the longer-term in the current form' and would require a restructure of the councils' current leadership into a single senior team.
Stafford has voted to press ahead with drafting proposals for the restructure, with Cannock Chase to vote next week.
Leader of Stafford Patrick Farrington said: 'We could combine the talent, knowledge and experience of employees at each authority to build capacity and deploy resources to protect and improve the quality of services to residents in Stafford borough and Cannock Chase.
'In doing so we have the opportunity to influence a wider audience - both regionally and nationally - and, ultimately, work closer with key local partners to deliver on our promises for our communities.'
The councils have shared services including finance, information technology, human resources and legal since 2011, saving £1m annually.
They hope to increase co-operation in procurement, sharing of best practice and adopting new technology.
The Local Government Association will be asked to provide support and review the final business case.