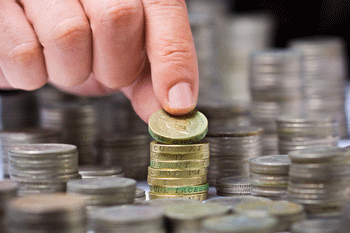 If councils use their cash reserves to plug gaps in government funding, all the money will be spent within three years, warn town hall chiefs.
New analysis by the Local Government Association (LGA) found that if council use their reserves to meet projected shortfalls, there will be nothing left by 2018. This would mean councils would have no money to cover financial risks or make new investments, the LGA said.
Forecasts suggest councils are facing a funding gap of £17.9bn by 2018/19, and hold £17.1bn in reserves.
Cllr Claire Kober, LGA finance spokesman, said: 'Reserves are designed to help councils manage growing financial risks to local services. Most of this money is essentially a growth fund which councils are using to build new roads and regenerate areas or pay for school places and superfast broadband. What's left would only cover less than a month's spending.
'The size of cuts councils are having to make are simply too big to be plugged by reserves. Spending them in this way would be a gamble with the future of people who rely on council services and would put local areas on the fast-track to financial failure.'
The LGA is calling for longer-term funding settlements to allow councils to plan ahead effectively.