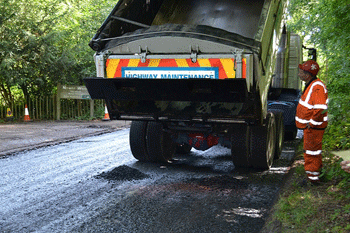 National roads will receive 52 times more government funding than local roads by 2020, the Local Government Association (LGA) has highlighted today.
New analysis by the LGA shows the Government plans to spend £1.1m per mile to maintain its strategic road network by 2020. This compares to councils receiving just £21,000 per mile to maintain their local roads.
Council leaders are calling for the Government to provide a fully-funded plan for the growing number of vehicles on roads, and invest 2 pence per litre of existing fuel duty into local road maintenance.
'It is wrong that funding for local roads is miles behind that of the strategic road network,' said cllr Martin Tett, the LGA's Transport spokesman.
'Very few journeys begin and end on a motorway or trunk road. Spending 52 times more on improving our national roads will only serve to speed vehicles up between increased delays and congestion on local roads.
'Our local roads form vital arteries for our communities. But with almost 30% more cars now on the nation's roads than in 2000, they are under more pressure than ever before.'