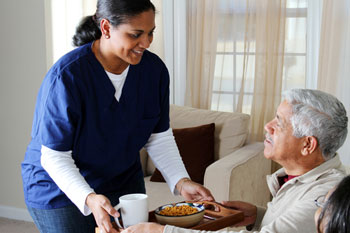 Councils will face a £4.3bn funding 'black hole' for adult social care services by 2020, town hall chiefs have warned.
The Local Government Association (LGA) and the Association of Directors of Adult Social Services (ADASS) today launched a joint plea for long term funding for health and social care, warning that thousands of disabled and elderly people now face uncertainty over future levels of support.
Parks, leisure centres and bus services now face closure as town halls look to protect spending on adult social care amid growing demand for spending efficiencies.
Councils last year diverted £900m of funding from other budgets to maintain levels of support for vulnerable residents. Yet government funding reductions and rising demand on services mean local authorities will have to find £4.3bn to manage care services by the end of the decade.
LGA chair, Cllr David Sparks, said: 'These new figures are further proof that we need to stop vital adult social care services spiralling into a black hole. We must act now to both improve quality of life for people in their older years and steer England's social care system away from the road to financial ruin.
'It's not right that councils are taking the biggest hit in the pocket when we compare funding for delivering health and care services. We should all be working together to increase the ambition for a future of integrated health and social care that will deliver the best possible care to those who need it.'
ADASS president, David Pearson, said: 'The next General Election is an important touchstone for the future of adult social care. There are real opportunities ahead of us to realise the full ambitions of the Care Act and to continue to transform services and support to put the individual at the centre.'