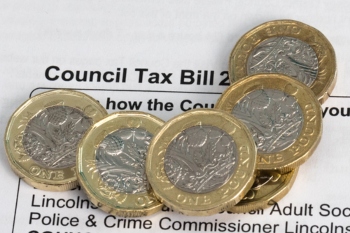 Councils face a £1.3bn shortfall in the council tax they were expecting for 2020-21, finance think tank the Institute for Fiscal Studies (IFS) has calculated.
London and the big cities have been particularly badly hit with the economic downturn, but not hard enough to rebalance the North South divide, the report claims.
Council tax in the capital has seen a 1.4% drop in the first half of the 2020-21 financial year. Collection rates for the North East of England fell 1.3% for the same period, with a 0.2% fall in the North West.
Associate director of the IFS, David Phillips, said: 'Prior to the crisis, there were concerns that London was pulling away from the rest of the country in terms of wealth and opportunities. And it remains the case that the areas with the lowest employment, wages and skills are concentrated in the cities of the North and Midlands, former industrial towns, and isolated rural and coastal areas.
'This means the COVID-19 crisis has not overturned the economic geography underlying the levelling-up agenda. But it has complicated it, with a particularly big increase in unemployment – likely concentrated among the young and lower earners – in the capital.'
Mr Philips spoke to The MJ in more detail about this research (£).