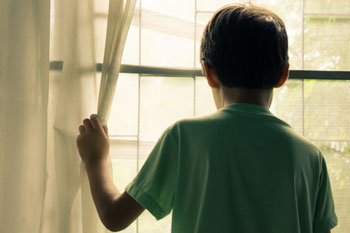 Council leaders have warned children's services are under significant pressure after the number of child modern slavery referrals increased by 1,400% in five years.
The number of council referrals of suspected child victims of modern slavery in England to the National Referral Mechanism (NRM) has risen from 127 in 2014 to 1,971 in 2019.
Children accounted for 91% of all referrals made by councils in 2019, according to the figures.
The Local Government Association (LGA) warned businesses may exploit more people who have been made vulnerable by the pandemic, while the closure of other businesses such as nail bars could make it harder to rescue trafficking victims.
It is calling for councils to receive specific funding to help disrupt and tackle the crime through regulatory services and provide support to the growing numbers of victims going into NRM.
Cllr Nesil Caliskan, chair of the LGA's Safer and Stronger Communities Board, said: 'The spiralling rate of referrals, especially those relating to children, is having a huge impact on overstretched council services, particularly children's services. The easing of coronavirus restrictions could lead to more people being exploited by unscrupulous businesses seeking to make up for lost income by breaching minimum wage laws.
'Government needs to ensure councils are properly funded in the long-term to tackle modern slavery and support its victims, as well as creating a future-proof NRM system able to support the growing numbers of victims we are seeing.'