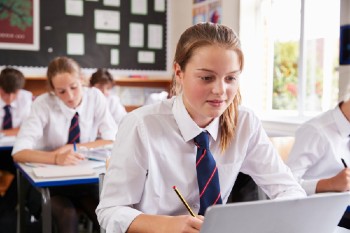 The Government has been urged to invest at least £100m per year to make school-based counselling available to all children.
The Local Government Association (LGA) said school-based counselling should be available in all state funded secondary schools and academies to help support rising numbers of children and young people reporting mental health issues.
It says this funding would ensure pupils have access to a school counsellor for at least two days a week for more than 90% of schools.
Figures show the number of young people in England that made contact with mental health services increased by nearly a third in February 2021, compared to March 2020.
Cllr Anntoinette Bramble, chair of the LGA's Children and Wellbeing Board, said: 'Supporting people's mental health and wellbeing underpins all aspects of the COVID-19 recovery and there is clear and positive evidence that school-based counselling can really make a difference to young people and complement the whole school approach that is being developed.
'With reports showing increasing numbers of young people seeking mental health support during the pandemic, it is crucial that early intervention and prevention services, such as school counselling where pupils may feel more able to confide in trusted professionals, are able to help children avoid reaching crisis point in the first place.'
The LGA says prevention work such as school-based counselling would help help reduce the estimated £119bn annual cost of mental health problems in England.