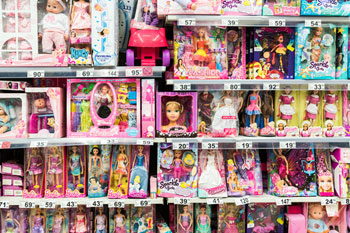 A councillor who told lesbians to 'buy a Barbie if they want to play mum' has been told he didn't break the town hall's code of conduct.
Cllr Mike Harris also left a comment on Facebook last year seeming to use the derogatory term 'Muzzy' in a post related to an article related to Palestinian Islamist group Hamas.
On another post linked to an article entitled 'NHS to fund sperm bank for lesbians', Harris said: 'Totally and ethically wrong in my opinion!
'They should buy a Barbie doll if they want to play at being a mum,' he added.
Despite Torfaen CBC's ethics committee finding the posts offensive, the town hall decided that Cllr Harris had not broken conduct rules.
Cllr Harris told WalesOnline: 'I wasn't cautioned, I wasn't censured. I wasn't found in breach. There was no action.
'It's a victory for freedom of speech. It's right and just that they found no breach.'
Torfaen's monitoring officer presented a report to the council's ethics and standards committee following complaints.
However, it said: 'The committee whilst concluding that both postings were offensive, did not consider that they were so egregious to justify an exception to the freedom of expression under common law, statute or the convention and therefore concluded that there was no breach of the code in relation to both postings.'