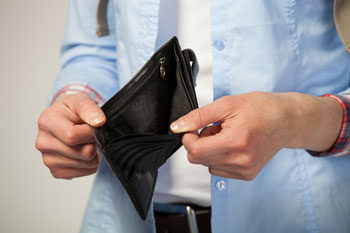 Council staff are being forced to rely on credit cards, pawn possessions and borrow money from friends and family due to low pay, a new survey has revealed.
The research by Unison found more than a third of council employees surveyed had used a credit card to cope financially, while one in five had borrowed money from people they know.
It also revealed that 6% of those surveyed had been forced to pawn possessions to make ends meet, while 4% have applied for payday loans.
Head of local government at Unison, Jon Richards, said: 'The pay deal unions negotiated earlier this year is a start. But the government must begin to take seriously the fact that years of wage freezes have left hardworking council workers struggling to make ends meet.
'It's shocking that so many people in jobs are still struggling financially and living in poverty.'
The survey also revealed that 60% of those surveyed do unpaid overtime, with two in five thinking about leaving their job for a better paid role.