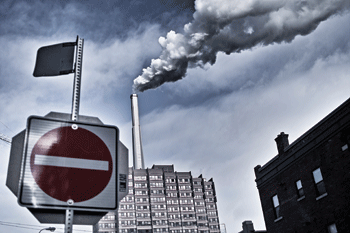 Luton Council's full council meeting has passed a resolution calling for its pension fund to disinvest almost £40m from fossil fuel firms.
Through the Bedfordshire Pension Fund, the council currently has around £40m invested in fossil fuels via the Local Government Pension Scheme.
The local authority has now recognised that, as part of their commitment to be a carbon neutral town by 2040, fossil fuel investments should be considered as part of the council's 'carbon footprint'.
The resolution recommended that the Bedfordshire Pension Fund adopt an immediate freeze on any new investment in the top 200 publicly-traded fossil fuel companies.
Councillors also called on the fund to seek investment in companies that will reduce greenhouse gas emissions and undertake an assessment of its investment portfolio, with a view to disinvest in companies that sell coal, oil and gas.
'Calling on our pension funds to invest ethically is an example of tangible action that can be taken by Luton Council to ensure we meet our commitment of carbon neutrality in the town by 2040,' said Cllr Aslam Khan, deputy leader of Luton Council.
'Pension funds have a legal duty to treat members fairly as between them. That means considering the longer-term interests of its younger members, who will disproportionately suffer the most from the impact of climate change if we do not take sufficient action.'
Cllr Aslam Khan continued: 'Fossil fuels are increasingly being out-performed by renewables, posing long term material and financial risks to portfolios that have invested in coal, oil and gas.
'Funds have fiduciary duties to consider the benefits of decarbonising as part of their investment strategies; a duty to ensure that pensions can be paid and that this is undertaken at the best possible value. I am pleased that this resolution received cross party political support.'