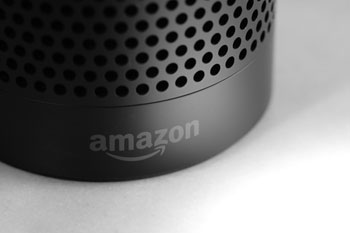 Hampshire County Council will become the first local authority to use new Amazon Echo technology to help older people live independently in their homes for longer.
It will provide 50 adult social care clients with a modified version of the device to remind people when to take medication or check when their carer is due to arrive.
It will also connect to other technology in people's homes such as movement sensors so it can remind people to have a drink when they enter the kitchen.
Cllr Liz Fairhurst, Hampshire County Council's executive member for adult social care and health, said: 'We are looking to trial this new technology with 50 adult social care clients in Hampshire, to help support and manage their needs within their own homes and avoid the need for additional care packages.
'This is a world first for Hampshire County Council and our care technology partners. Working directly with Amazon will ensure our trial is backed by the experience of one of the biggest internet-based retailers in the world. We are very excited about the possibilities this project could open up in the future, and its potential to benefit the future of social care.'