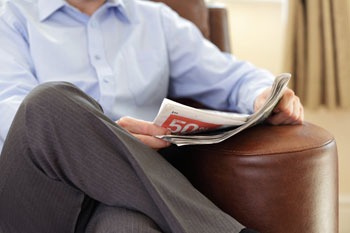 Waltham Forest LBC will appeal after a judge backed Government attempts to stop it publishing a council newspaper every two weeks.
Councils have resisted Government guidelines that recommend councils should not publish newspapers more than four times a year.
The guidelines were introduced by then local government secretary, Eric Pickles, who repeatedly hit out at what he called 'town hall Pravdas'.
Local authorities have argued that allowing them to continue publishing fortnightly would save the £68m they spend to comply with rules that require them to publish statutory notices in a newspaper.
A Waltham Forest spokesman said: 'Waltham Forest News was our way of complying that also helps us communicate with all our residents, particularly those who are hardest to reach or who don't have regular internet access.
'These are often the people most in need of help from our services.
'We know that our residents appreciate a newspaper that champions both the people and the area, giving every household a vital guide to what's on and what's great about Waltham Forest.'
Hackney LBC, which brought the judicial review together with Waltham Forest, said it was 'considering its legal options and has reserved its right to appeal'.