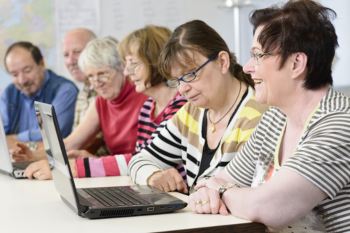 Stockport Council has been awarded £50,000 to extend digital inclusion support to local residents.
The money, from the 'Get Greater Manchester Digital' fund, will help improve residents' digital skills.
Cllr Kate Butler, the council's cabinet member for citizen focus and engagement, said: 'This is a fantastic opportunity to help more Stockport residents to become confident internet users. We want everyone to benefit from the digital revolution which can help people stay connected, save money, find new job opportunities and lead healthier, happier lives.
'We will be using our share of the funding to extend digital inclusion support in the community. As we move into our third year of DigiKnow activity we plan to expand our network further and reach new groups of residents who do not have digital skills but would like to learn.'
The council set up a Digital Inclusion Alliance in 2018 to work with other local organisations to get more residents online.