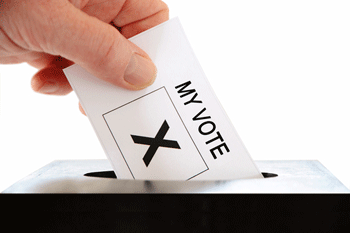 Voters could be given the power to get rid of bad councillors under new proposals announced by Kingston Council.
The council has announced new recall proposals to make it easier to remove councillors who fail to attend enough meetings, are convicted of a crime or move out of the borough.
Under the proposals, if a councillor fails to meet a set level of standards, a petition would be launched calling for a by-election.
Cllr Kevin Davis, leader of Kingston Council, said: 'Most local councillors work incredibly hard on behalf of their constituents. But occasionally the behaviour of local councillors falls below a standard that voters have a right to expect.
'Under these new recall proposals, voters in Kingston would be able to do something about it; to kick them out of office and have a fresh election.'
Mr Davis is lobbying Government to adopt new legislation to make councillor recall mandatory and is calling on the 150 unitary authorities to follow Kingston's lead.