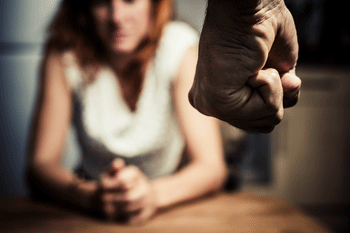 Staff at an east London council who suffer from domestic abuse are to be given 10 days paid leave to tackle the problem.
Barking and Dagenham Council says its new policy is the first of its kind in England, reflecting its 'key priority'.
It recently announced a commission to explore local attitudes to the problem and is working with welfare charity Hestia's Everyone's Business initiative to provide specialist support and training to develop 'domestic abuse advocates' in the workplace.
Cllr Maureen Worby, cabinet member for social care and health integration, said: 'We are proud to be the first council in the country to adopt this policy, as part of a whole system approach to tackling domestic violence and abuse.
'As the borough's biggest employer, domestic abuse directly impacts our employees.
'We are fully committed to keeping our employees and residents safe: in the home, on the streets and in the workplace.
'Our policy for employees who are enduring, witnessing or using abusive behaviours has been reshaped to provide support to managers and colleagues so they can assist victims, and challenge and support alleged perpetrators to change.'