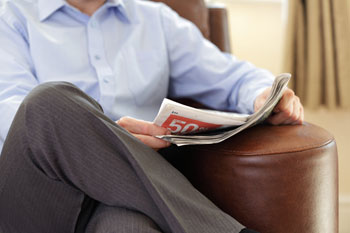 Hackney Council has lost its final legal appeal to keep publishing its fortnightly newsletter, Hackney Today.
The council had been ordered by the Government to cease publication to ensure local newspapers do not face unfair competition.
However, the council said the publication saved them tens of thousands of pounds by not having to advertise statutory notices in the local press so took legal action to challenge the direction.
The Court of Appeal has now rejected the council's request to appeal the High Court ruling.
Mayor of Hackney, Philip Glanville, said: 'Taking legal action was not something the council did lightly. However, our priority has always been about informing and empowering our diverse communities, as well as making the most of our reduced funding, and we believed the strong case for continuing fortnightly publication of Hackney Today justified our judicial review at the High Court and our request to appeal.
'The money saved by not having to pay to advertise statutory notices - such as planning applications and road closures - during this period vastly outweighs the legal costs we incurred.
'We now face a situation where tens of thousands of pounds will have to be diverted away from services and towards paying for notices in a local newspaper where they will be seen by far fewer people, and a heightened risk of people who may benefit from council services and opportunities no longer finding out about them.'
Read our feature on why two London councils defied the Government by continuing to publish their own fortnightly newspapers.