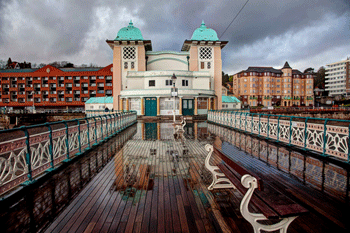 Local authority leaders have been called together to push forward plans for a new Cardiff City Deal.
Welsh secretary Stephen Crabb has invited representatives from 10 councils in the capital region to this Thursday's meeting.
Chancellor George Osborne confirmed the opening of discussions for a City Deal for Cardiff in his March Budget. The move would most likely grant the location greater powers over spending and policy, while gathering together local and national investment.
Council leaders invited to the latest round of talks represent town halls covering: Cardiff, Blaenau Gwent, Bridgend, Caerphilly, Merthyr Tydfil, Monmouthshire, Newport City, Rhondda Cynon Taf, Torfaen and Vale of Glamorgan.
The UK Government's Welsh secretary has already met with senior business figures including the chair of the Cardiff Capital Region Advisory Board, Roger Lewis, to discuss how the move would benefit businesses.
Crabb said he didn't want to see Wales 'left behind' on City Deals, which could 'benefit not only people in Cardiff, but across the capital region'.
'The recovery is gathering pace right across Wales and in Cardiff we have a unique opportunity. The task now is to bring together the private sector, the Welsh Government and those councils which make up the Cardiff Capital Region,' he added.
'Across the UK, City Deals are delivering major investment, clearing the way for new infrastructure projects and setting a clear strategic vision for growth.'