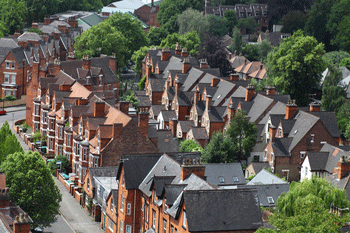 Councils have urged the Government to reform the Right to Buy scheme in next month's Spending Round.
The Local Government Association (LGA) said the scheme is undermining councils' efforts to build new homes.
It is calling for councils to be able to keep 100% of receipts and set discounts locally.
The latest figures show councils in England directly built 2,560 homes in 2018/19 - the highest level in a quarter of a century.
However, the LGA warned councils have only been able to replace nearly a fifth of homes sold under RTB. In the past seven years, nearly 70,000 council homes have been sold under the scheme and only replaced with 11,300.
The LGA's housing spokesperson, Cllr Judith Blake, said: 'Current arrangements are restricting councils from being able to replace homes being sold under the scheme. This loss of social rented housing risks pushing more families into the private rented sector, driving up housing benefit spending and rents and exacerbating our homelessness crisis.
'There are more than a million people on council waiting lists and councils can further get on with the job of building the new homes that people in their areas desperately need if they are able to keep all RTB receipts to replace any homes sold.'