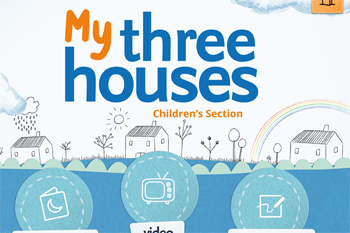 A new app to help vulnerable children to talk about their experiences has been launched by West Sussex County Council.
My Three Houses combines video, interactive animation and a drawing pad for children, providing practitioners with a new way of talking to vulnerable children.
Peter Evans, the council's cabinet member for children – start of life, said: 'We have been really privileged to be one of only a handful of services to get involved in producing this new app which should have a big impact on the way we work with extremely vulnerable children.
'Our social care practitioners have worked with families to test the design which is much more interactive than previous tools and we are looking forward to putting it into use.'
The new app is based on the council's 'The Signs of Safety' framework, which was developed back in 2013 and has already reported more parents having an overall positive experience with their social worker.