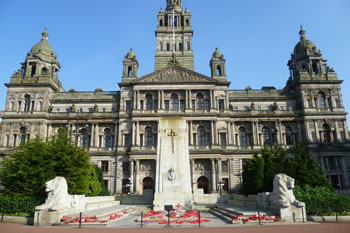 Glasgow City Council might be forced to sell off some of its major assets in order to pay for its recently reached £500m equal pay deal.
The council agreed a deal last week to settle the claims of around 14,000 women who have historically not been paid the same as men working in comparable roles.
Glasgow CC has been investigating ways of raising the money to pay the bill with one option being selling some of its assets to its property company before leasing them back.
Buildings, such as leisure centres, may be sold to City Property, which is wholly owned by Glasgow CC. They would borrow cash from the lending market to pay the council.
The city council would then lease the buildings back and pay the cost of the City Property borrowing.
Historic and architecturally important buildings would not be included in the deal.
A council spokesman said: 'Work on a financial strategy to meet the cost of settling equal pay has been ongoing, in parallel with negotiations, for a number of months.
'The council has previously acknowledged this will involve making best-use of the city's assets over a number of years to support borrowing.
'Detailed proposals will be put before committee for approval in the near future.'