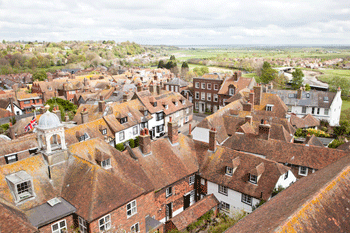 Council leaders are calling for more freedom to deliver new housing, including scrapping the housing borrowing cap and setting up council-led local land trusts.
The Local Government Association (LGA) is calling for reforms to the house building system, saying the UK will have a shortage of over a million homes in a decade at the current rate of delivery.
The LGA said councils have already proven they can build at scale if given the power, with councils regularly buildings over 100,000 homes each year between 1946 and 1980.
Chair of the LGA, Cllr David Sparks, said: 'The current housing crisis is nothing short of a national scandal which is going to get worse without radical action. There is an emerging nightmare looming just down the street.
'Our plans would see half a million new homes built, transforming the lives of hundreds of thousands of families. Councils have set a precedent in the past and shown they can deliver housing on a large scale. It's time the next government learned from the past to build for the future.'
The LGA is calling for the government to put in place 'meaningful' incentive schemes to encourage private developers to speed up the delivery of housing that already has planning permission. It also wants the chancellor to create council-led local land trusts that operate on a 'build now pay later'.
Council chiefs also want the government to scrap the Right to Buy scheme's complex arrangements for councils to ensure receipts from sales are retained directly by the council to reinvest in replacement housing.