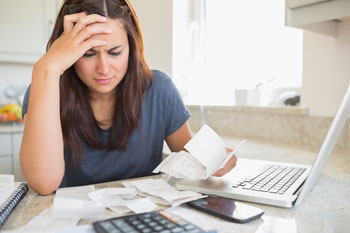 A study by welfare chiefs at Liverpool City Council has revealed an additional 710 families will be affected by the government's lowering of the benefit cap from November.
The council said the new £20,000 cap could put families at risk of losing their home, which would cost the council around £400 a week to rehouse them in temporary accommodation.
One in three children already live n poverty in the city, and the figures show the cap will lead to an average rent reduction contributions of £44 per week per household.
Cllr Jane Corbett, cabinet member for fairness, social inclusion and equalities at the council, said: 'We're now really worried about the impact of the lower benefit cap and we know it will tip some families over the edge. Aside from the devastating social consequences and stress that this will cause, all it is doing is shifting the cost from the Government over to the council, housing associations and other partners at the same time as we're facing cuts to our budgets.
'The truth is that the money saved on the benefits bill must be set against the cost to the public purse of paying Discretionary Housing Payments and housing families in temporary accommodation if they are evicted. Put simply it is a false economy.'
The council said it was topping up its Discretionary Housing Payments by £600,000 to help those in financial crisis.