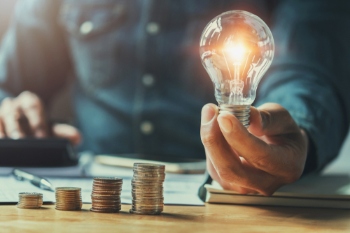 Together Energy, which is 50% owned by Warrington Council, is close to running out of funding, according to reports.
A national outlet has quoted sources claiming the firm's efforts to secure external funds has failed to find new investment and it faces collapse by the end of the month.
The council has declined to comment.
Warrington paid £18m to acquire a 50% share in Together Energy in 2019, and its financial exposure now stands at more than £50m, according to opposition councillors' estimates.
Responding to calls to pull out of the investment in the wake of the demise of other energy firms in recent months, Warrington previously said it had been assured of Together Energy's financial position.
Watchdog Ofgem has threatened Together Energy with enforcement action and the revoking of its licence after it failed to meet deadlines to pay £12m in renewables obligations.
Dozens of suppliers have been forced to cease trading after being exposed to soaring energy wholesale prices that they have been unable to recoup due to the consumer price cap.
The sector been volatile for the past few years, with Nottingham City Council suffering a £38m loss from the collapse of Robin Hood Energy in 2020 and the winding up of Bristol City Council's Bristol Energy the same year.