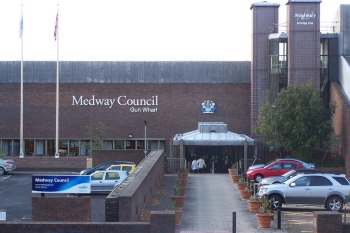 A mother and her teenager were forced to sleep in a tent for almost two months after Medway Council failed to house them during the pandemic, an investigation has found.
The Local Government and Social Care Ombudsman found the council missed at least five opportunities to house the pair during the summer of 2020.
This included asking them to leave their temporary accommodation in the middle of July 2020 despite Government guidance stating that landlords should work with renters experiencing financial difficulties as a result of COVID-19.
Michael King, Local Government and Social Care Ombudsman, said: 'Our investigations into issues occurring during the pandemic have to balance the difficult circumstances and the speed at which laws were changing, against what should have reasonably happened.
'Despite these challenging circumstances, the council in this case failed in its duties to a vulnerable teenager who was sleeping rough, and it missed numerous opportunities to ensure he was safe.
'I do, however, welcome the swift action the council took when we alerted it to the family's situation, and hope the training it has agreed to provide to relevant staff should ensure cases such as this do not happen in future.'
The council has agreed to apologise to the teenager and his mother, and will pay them £1,500 each. It will also decide whether the teenager is owed any duty or service under the Children Act or the Housing Act.
A Medway Council spokesperson said: 'We fully accept the recommendations made by the Local Government Ombudsman and we have apologised to the individuals involved, as well as made recompense. We are committed to learning from specific cases, such as this, to improve the service we provide to those at risk of becoming homeless and in need of additional support. Staff in our housing allocations and housing options teams will also be provided with refresher training on identifying information from potential applicants.
'We have ensured that the family are now in permanent accommodation.'