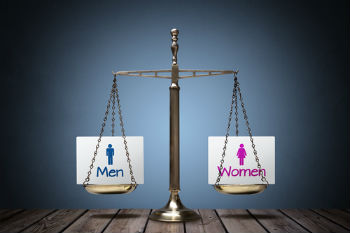 An Essex council has agreed to abolish the word 'man' from important job titles in a bid to tackle gender inequality.
Harlow Council voted in favour of the proposal last week to drop the current titles of 'chairman of the council' 'vice-chairman of the council' and 'Chairman of other committees' in favour of more gender neutral terms.
'This council recognises the importance of promoting gender equality within our town and the council itself,' the motion stated.
'We recognise the importance of both the representation of women and the language we use. We strive to increase the number of female councillors and for the council to ensure that all staff are treated fairly regardless of gender.
'If we are not aware of the scale of the issue then we cannot address it.'
The council also agreed to undertake a gender audit of staff, highlighting gender balance in senior roles and any gender pay gap.