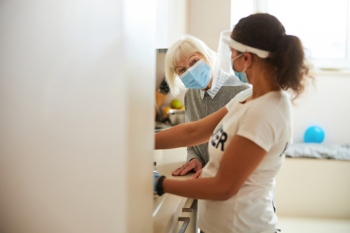 Cornwall Council has declared a critical incident in adult social care.
The council said the move would 'help alleviate pressure on our hospitals, reduce ambulance waiting times and allow more patients who no longer require hospital care to be discharged back into the community'.
Cornwall could now redeploy staff into different roles to support social care.
Cabinet member for care and wellbeing, Cllr Andy Virr, said: 'These extraordinary circumstances require a different level of response in our care system, which is currently unable to meet demand - particularly for hospital discharges.
'This approach will see us work as one system, sharing risk in order to meet these increased demands.'
Derbyshire County Council and North Yorkshire County Council have also asked staff to volunteer for social care roles due to the pressures caused by the spread of Omicron.