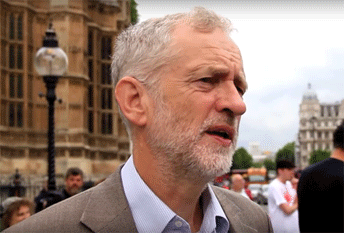 Jeremy Corbyn has pledged to insource council services and build 500,000 new council homes in his new leadership manifesto.
Unveiling his ten pledges if he remains as leader of the Labour party, Mr Corbyn said he would build a million new homes in five years - half of which will be social housing - and would integrate the NHS and social care for older and disabled people
He also said £500bn would be invested in infrastructure through a publically-owned National Investment Bank, creating a million new jobs.
He also set out plans to insource public and council services and to increase the publicaly-controlled bus network. He also promised to provide universal free childcare, boost the incomes of the poorest and close the gender pay gap.
He also outlined policies to increase security at work including mandatory collective bargaining for companies with 250 or more employees and giving people stronger employment rights from day one in a job.