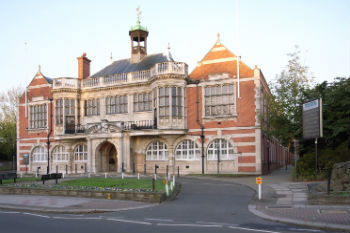 A review of a controversial contract between Barnet Council and private company Capita has revealed overall savings of £31m and high levels of resident satisfaction.
The London borough awarded Capita a 10-year contract to run the council's Customer and Support Group (CSG) in 2013 - effectively outsourcing HR, finance, IT and estates, as well as a host of other services.
A council review has shown the cost of delivering the services provided in the contract is now £6m a year less than before the contract was signed.
Overall, the review revealed that once savings from procurement and additional council tax income were factored in, the contract saved Barnet £31m, while 90% of the contract's key performance indicators were being met or exceeded.
Residents have also responded positively to the results of the outsourcing. 76% of residents were satisfied with the outward-facing customer services - up from 52% before the contract was established.
With respect to face to face services, 96% of residents reported being satisfied compared with a previous 35%.
'I am very pleased to see that, three years into the contract with Capita to supply our back office and customer services, we are seeing substantial savings as well as increased resident satisfaction,' said council leader Richard Cornelius.
'This review confirms the contract is providing tangible benefits for our residents.'
The decision to outsource vital services has not been without its critics. In April 2015, 87% of Unison members working at Barnet Council voted in favour of two days of strike action against what they described as the council's 'obsession' with outsourcing.
The trade union said at the time workers wanted to remain in employment at the local authority and not a 'big multinational' who may drop their workers to increase their profits.