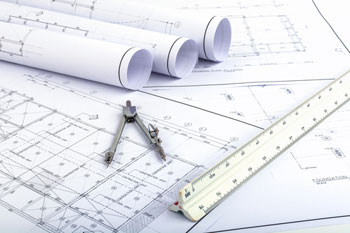 Proposed changes to the planning application process will encourage councils to compete with one another, and will also allow them to offer fast track application services.
The new proposals, which have been put out to consultation today, will give applicants the choice of whether to submit their plans to the local council, a competing council or a government approved organisation to process.
They will also be able to offer a fast track planning application service, like that available for getting a passport.
Ministers say the proposed reforms will incentivise councils to improve and speed up their planning service, which in turn would provide a boost to house building.
Communities secretary Greg Clark said: 'Council planning departments play a vital role in getting local housebuilding off the ground, but for too long they have had no incentive to get things done quickly or better, resulting in drawn out applications and local frustration.
'These proposals will be a boost for housebuilders looking to build much needed new homes for hard working families and first time buyers, and for local people looking to get a planning permission for home improvements through their local council quicker.'
The Federation of Master Builders (FMB) welcomes the proposals.
Brian Berry, chief executive of the FMB, said: 'It's very welcome news that the Government has listened to the concerns of industry over the sclerotic planning system.
'Across the country, SME house builders continue to be frustrated by a painfully slow planning process that is holding back the delivery of new homes. The numerous sources of delays and inefficiencies in the system impact upon house building rates, and act as a major deterrent to small developers who need to see speedy returns on their investments.'
'Anything which encourages innovation and incentivises councils to deal with applications with greater urgency must be welcome,' he added.