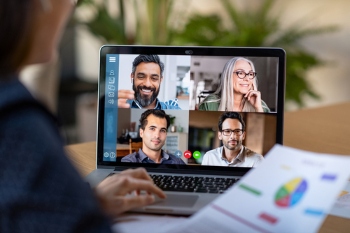 The pandemic has brought communications to the top table in local government, according to the results of a new survey.
The seventh annual survey of communications staff - conducted by Panacea Software and LGcomms - found more than eight in ten workers said 2020 was the toughest year of their professional lives so far.
However, the respondents also said council leadership now see communications as a front-line service with a permanent seat at the top table.
Nearly all (87%) said the status of communications in their organisation was higher now than it has ever been.
Rachel Wynne, managing director of Panacea Software said: 'Council communicators have been tested this year and have done an exceptional job in very difficult circumstances. It is worth noting how difficult their jobs would have been a decade ago, when bandwidth, software, conferencing apps and cloud storage would have been far less capable of holding the cogs of government together and slowed things down.
'While the research shows that communications was finally recognised as a critical service last year, it also points to a worrying drop in morale and job satisfaction amongst public sector communicators. A clear conclusion from the experiences of 2020 is that communicators are going to have to exist in a 'more for less' environment. As demands grow and budgets shrink, the more routine tasks that technology can fulfil, the better.'
Around two-thirds (65%) of communications professionals felt that there were lessons to be learned from the two-way communication process between central and local government.