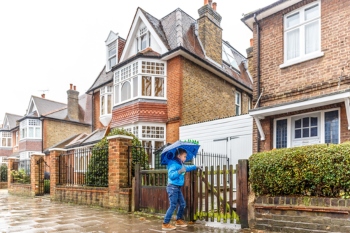 The Government has been urged to rethink its 'damaging' reforms to the planning system and put people, climate and nature at its heart by a coalition of 18 organisations.
The coalition of 18 housing, planning, transport, environmental, heritage and public health organisations have produced an alternative 'Vision for planning' in response to the government's Planning White Paper.
The vision puts forward a number of proposals to ensure the planning system encourages sustainable forms of transport, protects and enhances green spaces, is democratic, and delivers enough affordable and social homes for rent to meet local need.
Tom Platt, director of advocacy and engagement at the Ramblers, said: 'During the pandemic, we've seen just how important planning is. Those fortunate enough to have easy access to a local park or green space, have benefitted physically and mentally. We have a chance now to learn from past mistakes and set a new course for greener, healthier, and more sustainable communities.
'The decisions we make today will impact the lives of millions for generations to come and the alternative Vision for Planning gives a solid foundation for this.'
Cllr David Renard, Local Government Association housing spokesperson, said: 'To ensure a successful recovery from the coronavirus pandemic, communities need stability and certainty in planning. This can only be achieved through a locally-led, well-resourced planning system where communities have a proper say over developments in their local area.
'This means local areas having oversight of issues that matter to them most such as protecting the environment and ensuring new developments are climate-friendly for current and future generations.'