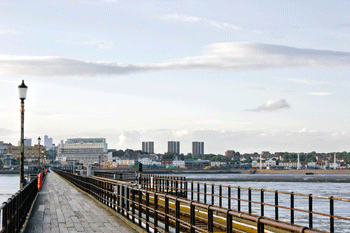 A Southend-on-Sea City Deal will see over £6m of funding directed to support jobs and redevelopment in the Essex location.
Agreed between the Government, local authorities and the Local Enterprise Partnership, the deal will see intensive support offered to 1,350 small and medium sized businesses and creation of a regional business hub.
Some £2.5m of funding from central government will be combined with £3m of private investment and £670,000 of council support, delivering redevelopments to the Central Library and specialist business support in partnership with the University of Essex.
'We're giving Southend-on-Sea the freedom, power and tools to be really innovative and design whole new ways of building a stronger local economy and fairer society,' deputy prime minister Nick Clegg said.
'This City Deal puts power in the hands of local people who know best what skills are needed in the area to give it a real chance of changing the fortunes of thousands of people across Essex.'
Southend-on-Sea BC has also committed to purchase empty sites in the city centre, while working with developers to create residential, commercial and mixed-use developments.
Minister for cities, Greg Clark, said: 'Southend has the potential to be a driving force for growth in the South East.
'To help achieve that potential, local business and civic leaders told us they wanted to give much better support to small and medium-sized businesses. I am delighted to be able to say "yes" to that proposal which is a big boost for the economy of Southend.'